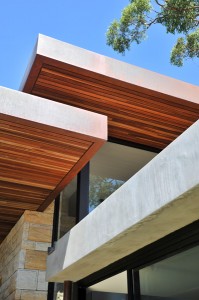 Marcus is a Sydney-based photographer whose business is built on a strong portfolio of architecture and design work.
A lover of good design, Marcus has many friends and contacts in the architecture and interiors fields and shoots jobs regularly for private record and publication. His work has appeared in numerous magazines, including Artichoke, Interior Design (USA), Monument, InDesign, ELLE Cuisine, ELLE, Houses and Vogue Apartments.
After completing a Diploma of Photography in 1988 Marcus honed his craft in a commercial studio for four years before going freelance. "The commercial experience was invaluable," he says. "There's nothing like furniture catalogues to teach you how to light all manner of objects, not to mention the discipline of setting up shots in quick time. The work practices I learnt in the studio I've carried with me into my business – it pays to be fast but thorough."
Advertising jobs remain his bread and butter and Marcus works in close association with many businesses – from real estate to retail, architecture, interiors , builders and developers. His reliability, diligence and creativity (not necessarily in that order!) have ensured most of his clients have been using Marcus for nearly 15 years.
"The best thing about my job is the diversity it offers," says Marcus. "I meet loads of interesting people and get to see how they and their businesses operate. And I still have time for a surf when I want one!"